With the Sawmill Fire still raging, a Sahuarita church is trying to make sure the people fighting it have the resources they need.
Common Ground Church of Sahuarita, led by Pastor David Taylor, began collecting items Tuesday, ranging from beef jerky and crackers, to water, lip balm and baby wipes, which the firefighters use to clean the soot off their faces.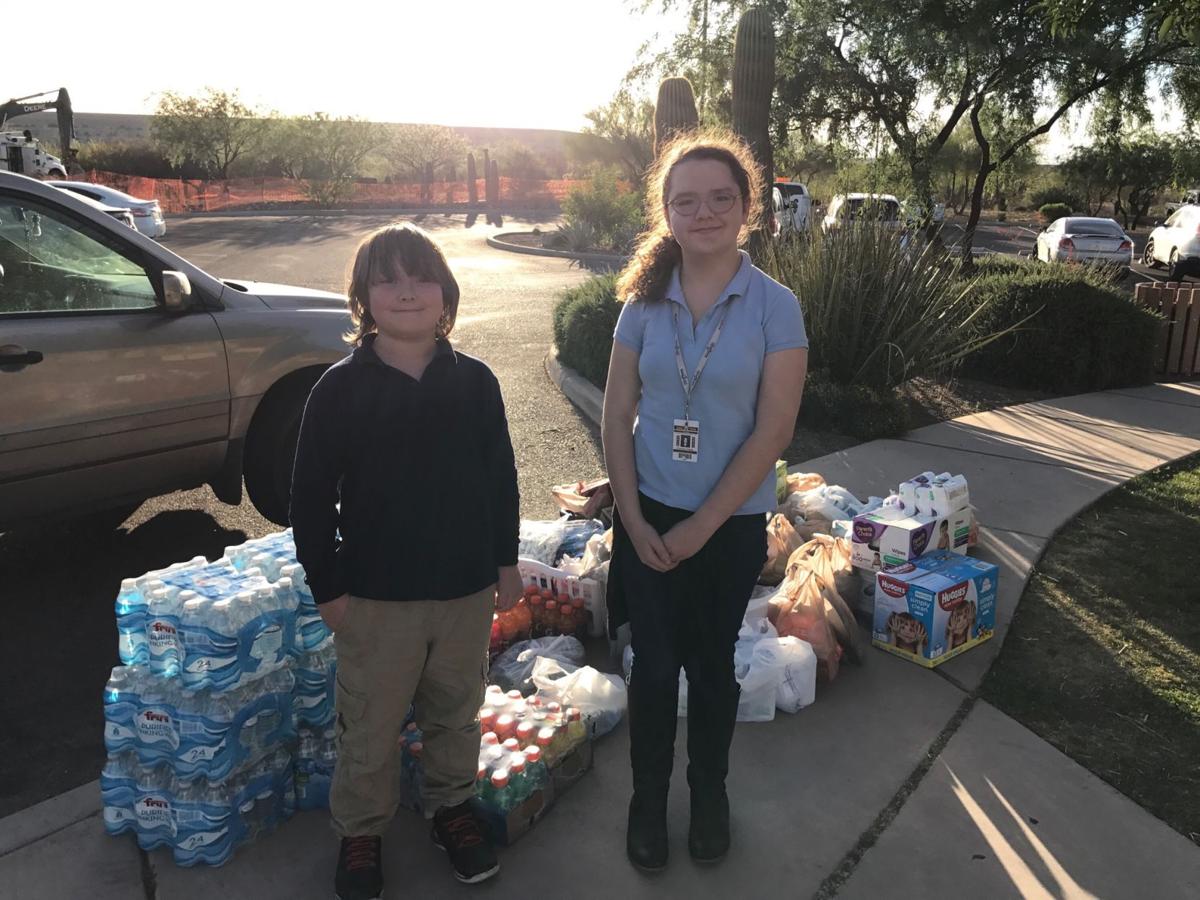 The church has seen an overwhelming response from the community, with hundreds of items donated in the drive's first two days.
Taylor believes the strong response from Green Valley and Sahuarita shows the appreciation residents have for first responders.
"One of the things that's awesome about this community as a whole is that people really care about others," Taylor said. "Whether it's a church or the community in general, they want to help others, and in my opinion that's a blessing."
Taylor says the drive will run until at least Sunday, depending on how long the fire lasts.
There are several locations that are collecting the items for the drive, including Club Rancho Sahuarita (15455 S. Camino Lago Azul), as well as the church, which meets at Anza Trail School (15490 S. Rancho Sahuarita Blvd.) and Modern Beauty Bar (267 W. Duval Mine Road, Suite 105).
Taylor said there's still a need for socks, shoe laces, eye drops and other toiletries.
"Our main goal is that we work hard to help others," he said. "One of the things that's been a part of the DNA of our church is that we want to make our community a better place."
The Green Valley Fire District is also collecting supplies at any of their fire stations.
"It never ceases to amaze me how generous our communities are here in Green Valley and Sahuarita," Chief Chuck Wunder said. "We have had many offers of support for our firefighters, and we so appreciate everyone's thoughts and prayers."
Wunder, who's among those forced to evacuate the fire's path, thanked everyone that's reached out to support his family.
"(We're overwhelmed) by how many people offered up their homes for me and my family to stay when the fire forced our family to evacuate," Wunder says. "How lucky we are to live in such a great place."